Loft hotels are very much liked by people because they are very attractive and people love to stay there. You can see whole city when you are staying in room which are at height.
There are number of Loft Hotel Montreal available where you can stay in vacations. The Nelligan Hotel is a 64 room boutique hotel set in the conventional Old Montreal architecture. Most rooms have stone and brick walls done in a contemporary way. The fireplaces and the dark wooden furniture give the rooms a warm feel. The washrooms have modern facilities. The hotel puts across the warmth and style of Old Montreal. The entrance hall has four different areas, each leading to the other. The Verses restaurant next door specializes in modern French cuisine.
Best hotels to stay here:
The architecture of the Hotel Le St-James includes sculptures and moldings of the late nineteenth century period also there is an effort to give each suite and room their distinct style. The stylish furnishings, traditional and European decor adorn various rooms and suites. The hotel has an ultra modern conference room, spa, fitness center complete with the works, library and Grand Salon. The hotel was awarded the highly acclaimed five stars by 'Tourisme Québec'. You can spend your vacations here and get number of benefits from here and all facilities are available here and you will really like the place. Many people are here who are staying and relaxing from work stress so you can also visit here to relief your work stress for few days.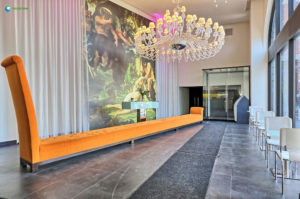 Le Square Phillips Hotel & Suites:
Le Square Phillips Hotel & Suites is a historic building designed by the acclaimed architect Ernest Cormier. Now completely restored, and augmented by modern day architecture, it has one hundred sixty grand studios and suites. The rooms are spacious are sophisticate. The roof has an indoor swimming pool, a sundeck, an exercise room and offers a view of the Phillips Square. The hotel gives complimentary breakfast that one can either enjoy either in the room or the private breakfast lounge. The hotel is steps away from Montreal's most prominent addresses.
Hotel Gault:
Hotel Gault is a combination of bold architecture and modern approach in the city's most fascinating and historic neighborhood. The hotel has 30 well designed and convenient rooms. It is the ideal hotel for tourism, business, those coming for festivals and cultural events or simply pleasure. The hotel offers the service of a private inn to go with the comforts of a big, modern hotel. From the lofts to the classroom, guests are given a vast range of accommodation possibilities. There are more hotels here where you can stay while you are spending your vacations. You don't have to worry about anything and have to contact us for any type of details and also you will get lots of facilities while you are spending your time here. Other hotels include the Hotel Place d'Armes, Le Saint Sulpice, Loews Hotel Vogue, Auberge du Vieux-Port, Hotel Godin and Auberge Bonaparte.