In the North Sound, located at northern end of Virgin Gorda, is home of well known Bitter End Yacht Club. North Sound, once home to pirates Sir Francis Drake and Sir John Hawkins, was remote quiet anchorage, rarely visited centuries.
In the early 60's, rustic bar and cottages existed clinging to point of land on north end of North Sound. It was a destination intend for adventurous sailors. The Hokins Family arrive, fell in love with the area, and built the resort into what it is today.. While offering resort style accommodations and services, still runs in true Caribbean style. They are also using generators for electricity and cisterns for collecting rainwater. The North Sound is still an attractive anchorage, made more attractive by shoreside establishments like the Bitter End Yacht Club. While in the anchorage, take advantage of the shoreside services offered at the Bitter End Yacht Club.
What is in Bitter End Yacht Club?
It includes a marina, pool, beach, water sports, restaurants and bars, and even a spa. The Clubhouse Steak and Seafood Grille has been a yachting landmark for years. This open air restaurant sports the burgees from hundreds of yachts and yacht clubs from all over the world. These flags flutter gently from the rafters in breeze made from numerous ceiling paddle fans, evoking a colonial Caribbean feel. The Clubhouse Steak and Seafood Grille buffet is well known for homemade soups, and breads. If you have not tried grilled Caribbean lobster, basted with butter, this would be time and place uniquely Caribbean treat. There are lots of things to do for fun. You can check details about all things online. You can see which are the best places where you can go. There are lots of people who are visiting and are doing fun there.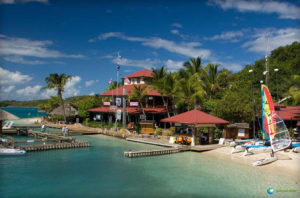 Enjoy your time at Virgin Gorda:
Moorings are available and anchoring is possible all along the coast of Virgin Gorda. Or you can get a berth at the nearby Virgin Gorda Yacht Harbour, a marina with docking for 110 vessels. Where the ferry arrives for land travelers? Shops are concentrate around the Yacht Harbour area, especially at the Courtyard also Virgin Gorda Island is famous for Baths, day fill with cave exploration and water holes within this unique rock formation.
Dinghies are no longer allow on the shore here and you must swim from a dinghy mooring to the beach. The Bitter End Yacht Club is located in North Sound and is a great place pick up a mooring. You will be amongst some of the beautiful yachts in the BVI here. The small deserted island of Prickly Pear is a great lunch and snorkelling spot. It is just dinghy ride from the Bitter End Yacht Club.
Spanish Town on the southwest side of Virgin Gorda is a popular stop over for shopping and provisioning. There are lots of people who don't know about it and have to get knowledge so you have to get proper help and details about it and start your travelling today.