You have to travel, If you're thinking about taking a trip to Colorado Springs Airport take a tip from a local. I can tell you where the best places to go and some the best place to stay.
I highly recommend that you flying into Colorado Springs Airport instead of flying in the Denver like most people do, i know it's lot cheaper to fly in the Denver. But the Colorado Springs Airport is just much easier to deal with when you have a family and luggage. So if you are considering visiting us let me tell you about best places to go and things to do. If you're arriving in summertime in Colorado Springs good place to go would be to visit the peak mountain. Pike's Peak is only accessible in the summertime. So if you want to visit this 14,000 foot mountain then visit during July or August.
Why to visit in July and August?
It has been known to snow up there even in July and August so to bring your coat and your oxygen if you come from a low elevation place. The nice thing about Pike's Peak as you can see all of the area from just one location and the view is just incredible. The other great place to go visit is garden of the gods. The garden of the gods is located in the northwest part of town and is a definite place to visit anytime of the year. My preference is to go during off-season when all tourists are there which is typically the spring winter and fall. Garden of the Gods is so popular because it is famous for its red rock formations. It is also famous for the kissing camel rock formation. Finally, if visiting the Colorado Springs area you'll need to find good place to stay.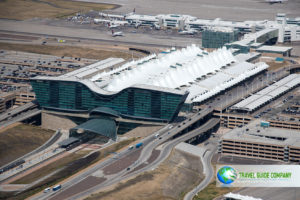 Best hotels to visit:
The nicest Hotels in Colorado Springs by far is Broadmoor Hotel. Broadmoor Hotel has its own golf course and resort grounds so there's plenty to do there at the hotel. If the Broadmoor Hotel is not in your budget then I highly recommend staying at the antlers Hotel downtown. It's a very nice hotel and centrally located to everything in town. So, take it from a local, these are the best places to go and things to do there.
Of course Colorado is also known for its skiing destination. But you will need to visit during the winter months in order to do so. I certainly hope you enjoy your stay and please visit us at our blogs for more information. Colorado offers a variety of great places ranging from nature spots to manufacturing centers. Some of the finest scenery in land includes great Pikes Peak and the southern Rocky Mountains.
Here, you can find Intel and Hewlett-Packard, The United States Olympic Training Center and the United States Air Force Academy. You must have to visit us for once.