The upmarket beach resort of Playa Pesquero is located on the eastern side of Cuba on the Costa Verde coast. It is surrounded by mangrove forests, sugarcane fields and lush green farmland and with an idyllic beach.
The resort is popular with visitors looking for a quiet, relaxing holiday. There are only few restaurants and bars here Guardalavaca which is short distance away has much more and more lively. Pesquero beach is a beautiful quiet stretch of white powdery sand with shallow azure waters. There are lots of water activities offer here including scuba diving, snorkelling, windsurfing, deep sea fishing, sailing and catamaran cruises. Also there are excursions on offer including trips to Taino Bahia de Naranjo Nature Park, Cayo Saetia Island and Havana. There are more activities to do like Santiago de Cuba, cultural trips to Holguin, Gibara, jeep safaris and hikes.
Best hotel to stay:
The Hotel Playa Pesquero is surely one of the most beautiful all-inclusive resorts in Cuba. It is located in province of Holguin, in East of island and just few steps away from famous beach Guardalavaca. Designed especially for restful break, this is paradise for couples on their honeymoon and those eager to enjoy relaxing vacation. This facility is surrounded by lush tropical vegetation that is part of neighbor ecological park. It catches the eye of the traveler its original design. Its construction and decoration faithfully recreate cultural traditions of the region copying elements that customize it. These are Holguin's oldest locomotive, its paved streets which suggest authentic railways and blocks with names of streets. There are lots of places where you can visit and relax your mind. It helps you lot when you are away from your home and office. It helps you to relax and life stress free life.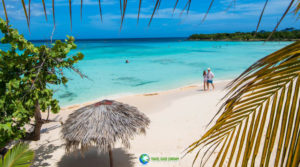 Why you have to travel here for once?
                                                                             People always want to visit different places when they have holidays. We suggest you best locations where you can go and relax your mind. We know how hard it is when you have lots of work at office. It is very necessary to relax your mind by travelling to Playa Pesquero. It is the best place where you can get peace of mind. People are doing different things here to relax and get benefits of this place. We never give you wrong advice and always provide you genuine suggestions. You will definitely like the places which are suggested by us. So start packing now and visit here as soon as possible. You can visit here with your family and friends. So don't worry about anything and start your journey today. We are here with you to provide you best help. You must have to visit here with our travel guide.
There are many things about which you have to take care of. We know how much it is difficult for people who are visiting to new place for first time so it is very important to have good knowledge about the place before going there. We are helping people in this.