People always thinking of that they have to stay in Motels or hotel while in vacations. Many people on a vacation to different places seek relaxation and fun.
Families, friends, and couples share the activities – the white sand beaches have to offer. Beach activities like volleyball, fishing, parasailing, dinner on a yacht are just a few of the things that you might do. Wait, I haven't mentioned the shops, restaurants, pools, ocean parks, bars, and many recreational centers for you are to enjoy. But apart from all the activities, where is the best place to stay? There are several places for you to stay. There are many world class hotels, fair and reasonable-priced hotels, apartments, condo rentals, private villas, private rentals, and motels. Many would prefer to stay in a hotel that is if you have adequate bills to spare.
Places for longer stay:
Most families wanting to have a week or even longer stay would prefer for apartments or private villas. You still have to pay some quite a decent amount of cash. But to some with limited budget, a motel is the perfect place to stay. Hotels hold pride and prestige to give their guest a sense of importance. Hotels do have extensive amenities some might include an in-house restaurant. A gym, recreational space, pools, viewing deck, laundry services, and many other services motels and other rentals doesn't have. Hotels also are expensive and have strict implementation of hotels rules like beach hours and regarding pets. Aside from the strict implementation of the rules, hotels also are quite expensive. Not generally friendly to couples or families on a tight-budget vacation or a disgust to students on spring break season. Hotels are however perfect for real relaxation, luxurious living, and for business meetings.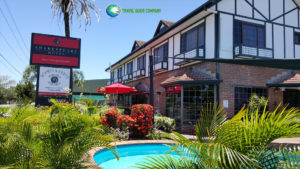 Affordable services for you:
On the other hand, many would want to settle for a motel than a hotel practically because of the cost. You can't ruin your vacation for the sake of thinking of hotel's bills than rather enjoying the fun we offer. Aside from the way low cost of motels compared to hotels. Some motels are resort-like as the Ritz Resort Motel and other decent motels in the area. They also include meals and other services. These services are free internet through WiFi, laundry, pools, cable tv, vehicle rentals, and others. Of course motels offering such services would cost you more than "cheaper" motels. So if you're on a tight budget, I would suggest that you should choose to stay in a motel rather than in a hotel. And the eats – are even tastier on the beach restaurants surrounding area of than in fancy restaurants of hotels.
You bet you could get a bargain and if you wish to stay in a motel, I have a short list of motels of different places. We always love to stay at any place for long time and we love to enjoy the vacations. So it is important to have best results.